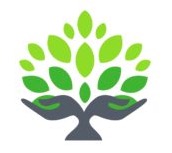 We are believers that enzyme supplements are truly some of the most important supplements you will ever use. From aiding with painful inflammation of joints to digestive issues, enzymes truly are the sparks of life and the testimonials we receive on a regular basis continue to astound us. Most enzyme orders ship the same day with delivery in 2-3 business days and a little longer for international orders. Order online or call our helpful staff at 1-800-922-9375.

Syntol AMD (from $39.99)
Syntol contains the prebiotic inulin that goes through the digestion and into the stomach of the intestines where it helps with the growth of probiotics and bifidobacteria. The enzymes in Syntol help to break down dead and decaying yeast in the system.  Learn more >>



Neprinol AFD (from $54.99)
Neprinol AFD is a revolutionary blend of systemic enzymes AND antioxidants specially formulated to support healthy circulatory and immune function. One of the highest activity rates available.  Learn more >>

Trevinol ES (from $39.95)
Trevinol ES supports health by balancing the body's natural chemistry. Trevinol is a special blend of systemic enzymes, antioxidants and probiotics. The proprietary formula includes serrapeptase, nattokinase, bromelain and other proteolytic enzymes and co-factors. It also contains probiotics and nutrients with antioxidant properties. Learn more >>



Serretia (from $22.99)
Serretia is one of the most potent Serrapeptase products on the market today. Serretia is a powerful enzyme formula by Arthur Andrew Medical that works by digesting dead tissue that can accumulate after an injury, making it easier to heal and helping with swelling. Learn more >>



Devigest ADS (from $29.99)
Devigest ADS is more powerful and concentrated than the earlier Devacor ADS and aids with proper digestion for optimal nutrient absorption, alkalization and reducing food irritations and sensitivites.  Learn more >>



Excellacor (from $29.98)
Support for overall metabolic help comes in the form of vegetarian capsules called Excellacor. The health and wellness product has been on the commercial market for more than two decades and is the number one non-animal systemic formulation that bolsters enzyme development in the body. Learn more >>

We are proud to offer free shipping in the USA and a flat $6 International Shipping anywhere else on all enzyme product orders and our low price promise. If you are looking for a product we don't currently carry, please feel free to let us know so we can find it for you.