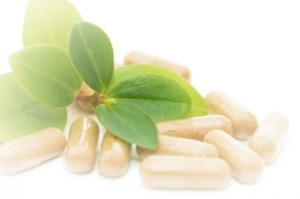 We take pride in offering some of the world's best enzyme supplements with our low price promise.  As an enzyme focused company we are firm believers that enzyme supplements are truly some of the most important supplements you will ever use.  From aiding with painful inflammation of joints to digestive issues, enzymes truly are the sparks of life. Most enzyme orders ship the same day with delivery in 2-3 business days and a little longer for international orders. Order online or call 1-800-922-9375.
Vitalzym, is a dietary supplement that helps to improve metabolic functions. It helps with breathng, growth, digestion, reproduction and other similar functions. more information
Medizym
Medizym provides true value and quality through the scientifically studied combination of bromelain, papain, pancreatin, trypsin, chymotrypsin and the bioflavonoid rutin that makes Medizym so unique. Medizym is natural, drug-free and used for immune and inflammation support.  more information
Syntol contains the prebiotic inulin that goes through the digestion and into the stomach of the intestines where it helps with the growth of probiotics and bifidobacteria. The enzymes in Syntol help to break down dead and decaying yeast in the system.  more information
Neprinol AFD is a revolutionary blend of systemic enzymes AND antioxidants specially formulated to support healthy circulatory and immune function. One of the highest activity rates available.  more information
Devigest ADS is more powerful and concentrated than the earlier Devacor ADS and aids with proper digestion for optimal nutrient absorption, alkalization and reducing food irritations and sensitivites.  more information
Serracel is a dietary supplement to relieve joint pain and aid in the healing of injuries, especially sport related injuries. It helps to reduce the amount of recovery time, through the process of healing scar tissue and increasing the blood flow as well.  more information
We are proud to offer free shipping on all enzyme product orders and our low price promise. We will not be undersold.

*DISCLAIMER
Individual results may vary. The statements on this website and all affiliates have not been evaluated by the FDA. Products mentioned on this website are not intended to diagnose, treat, cure or prevent any disease and do not replace medical advice. Advice on treatment or care should be obtained through consultation with a physician or trained health care practitioner who has examined that patient or is familiar with that patient's medical history.
EnzymeSuperstore, and its affiliates urge you to consult with a qualified health care provider to discuss both the advantages and risks of using any health related product and for answers to your personal questions.